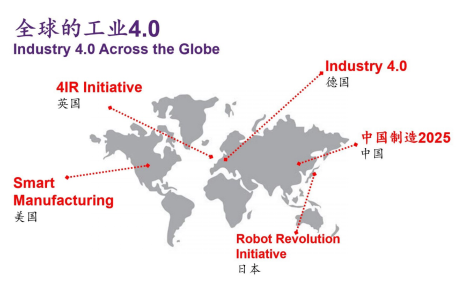 Industry 1.0 is the steam age of mechanized production, 2.0 is the assembly line mode of mass production and the "electrical age", and industry 3.0 is the era of highly automated electronic information technology. Then industry 4.0 is the "networked production era" based on the information physics system (CPS) and combined virtual with real.
In 2011, Germany initially put forward the concept of industry 4.0, which was officially launched at the Hanover Industrial Expo in 2013. At present, countries are actively promoting new manufacturing development plans, and the pace of industrial 4.0 is gradually approaching.
China's smart manufacturing road 2025
The development of China's manufacturing industry is extremely unbalanced. At the stage of not completing industrial 2.0 (mass manufacturing) and industrial 3.0 (industrial automation), China is facing industrial 4.0 (intelligent manufacturing).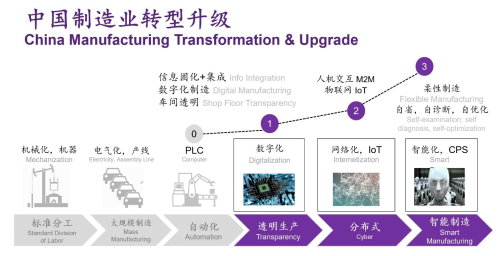 In the future smart factory, the information physical fusion system, the basis of industrial 4.0 era, will input product information into the product parts themselves. They will directly communicate with the production system and equipment according to their own production needs and issue the next production process instructions.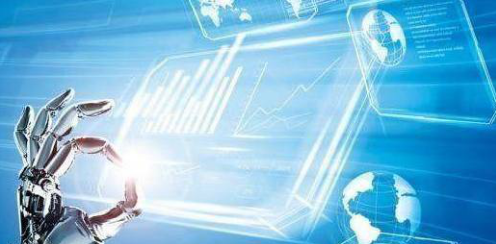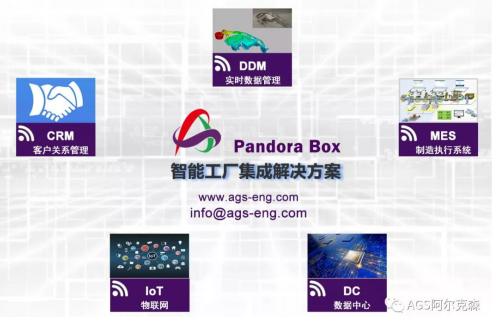 Based on experience of foundry industry to assist intellectualizing development of foundry
AGS offering and servicing the casting foundries with Smart Factory Turn-Key Solution. That is, realizing data collection, management & integration by means of IoT; integrating DDM, MES, OA, CRM, ERP, etc.. assist the foundry to build core competitiveness products.