Based on the professional experience of foundry industry to assist foundry digitalization and intellectualizing development
— 【2018 China Foundry Congress & Foundry Industry Exhibition】,AGS discuss with you the intelligent road of China's foundry industry
Foundry elites from all over the country gathered by Jinji Lake in Suzhou, Participating in the Annual Foundry Congress"2018 China Foundry Congress". As a partner and exhibitor of this event, AGS is grateful for your attention to smart factory integrated solution. Mr. Yu Yongji, General Manager of AGS shares with you the development of digital intelligence is the only way and inevitable trend of foundry industry.
AGS complies with the requirements of the industry, responds to the requirements of Foundry Institution of China Mechanical Engineering Society (FICMES) for the development of the industry and serves the foundry industry, recognized by the society.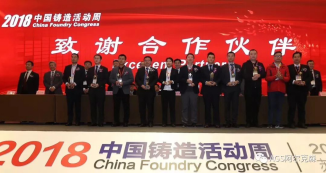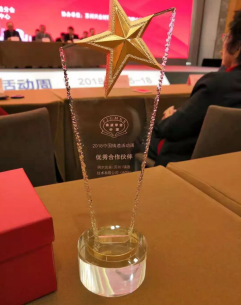 Acknowledgment partner
◆ 2018 Foundry Industry Exhibition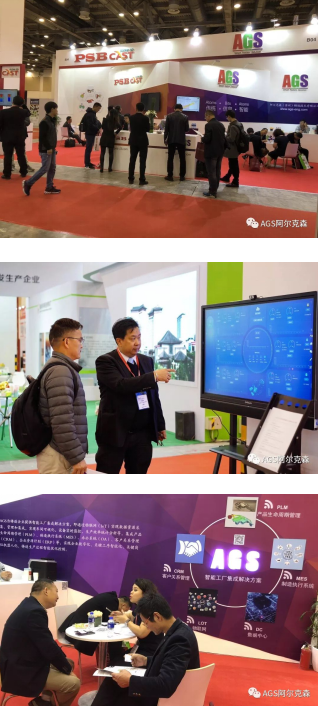 AGS booth of Foundry Industry Exhibition 2018
AGS provides intelligent factory integration solutions for foundry companies, and data resource collection, management and integration through the Internet of Things (IoT), workshop visualization, real-time monitoring of equipment, statistical analysis of production efficiency, integrated product lifecycle management (PLM) , Manufacturing Execution System (MES), Office System (OA), Customer Relationship Management (CRM), Enterprise Resource Planning (ERP), etc., to achieve enterprise digitalization, key process intelligence, key position robotization, and intelligent optimization control of casting production process.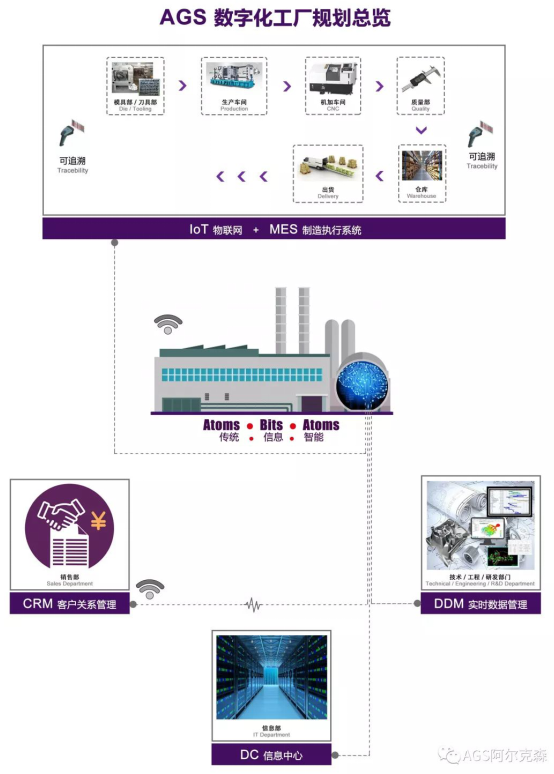 ◆ Concurrent Events
1. During the concurrent events of 2018 China Foundry Congress, Mr. Yu Yongji, General Manager of AGS gave a speech on "Efficient Management Model and Intelligent Development of Die Casting Enterprises" on November 15, 2018 Die Casting Start-up and Growth Entrepreneur Development Forum.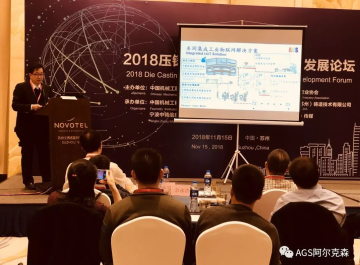 2. AGS will detailed introduce the related projects of consulting service at the 2018 China Foundry Industry Exhibition held in Suzhou International Expo Center on November 15-17, 2018. Su Y. Lim gave a report on "Industrial IoT Promotes Enterprises Digitalize Transition" at the on-site event Green Development Forum on the 17th.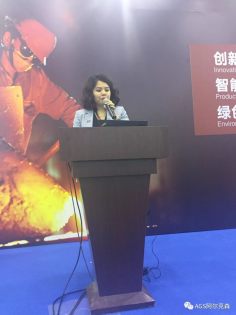 AGS provides technical consultation, technical renovation and upgrades, process optimization, training and project services, and Smart Factory Turn-Key Solution and services for foundries.
Finally, AGS is grateful to all the customers, industry visitors and friends who visited. We hope to help more and more foundry companies complete the renovation and construction of smart factories and help the foundry industry realize "Chinese Dream"!